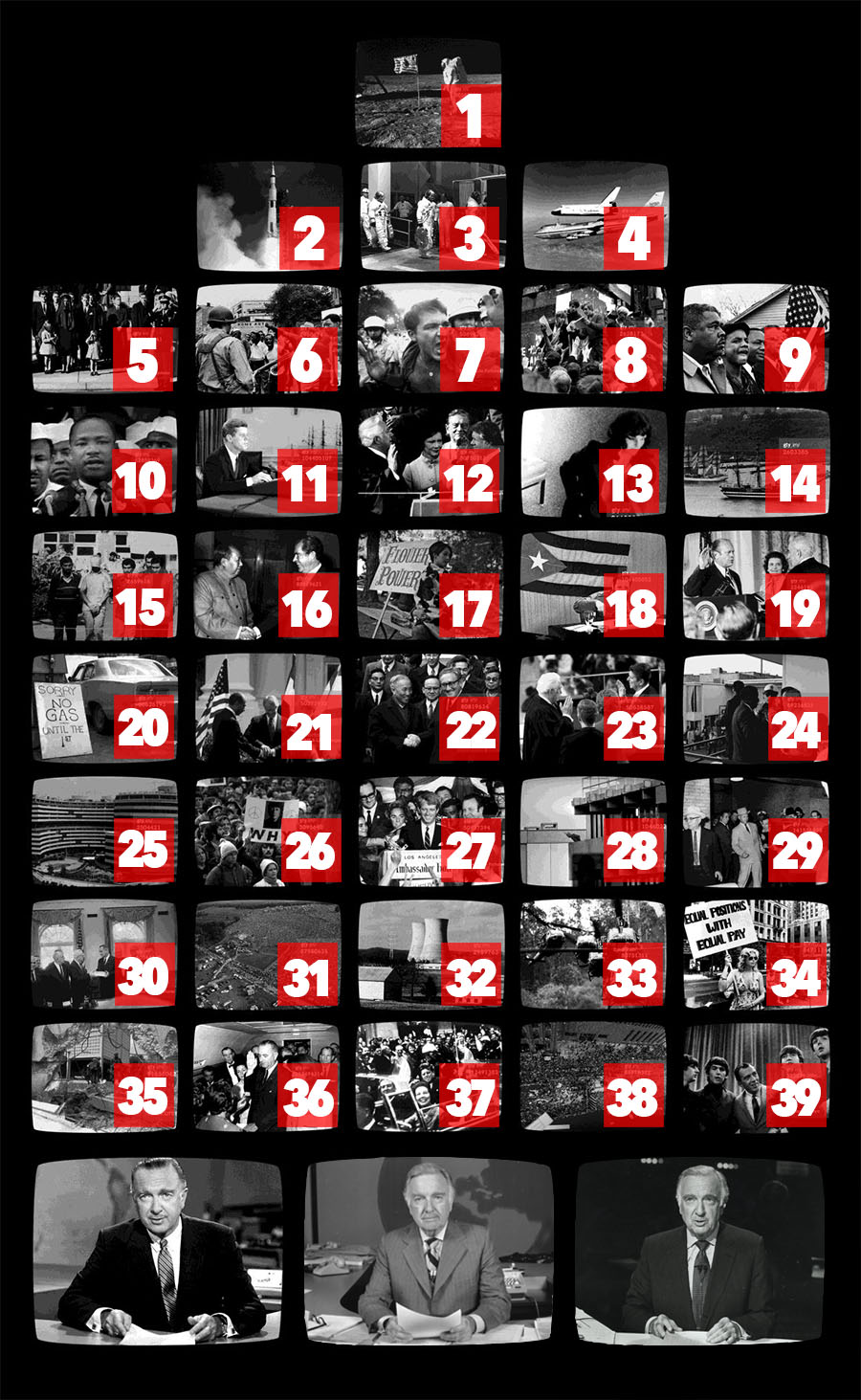 Dr. Steven Greiert, Professor of History Emeritus at Missouri Western State University, has provided commentary on each of historical images appearing in the Walter Cronkite Memorial TV Display.
These commentaries have been made available for download to be used for educational and informational purposes.
The photographic Memorial display, approximately 9 feet wide by 21 feet tall, is the centerpiece of the Walter Cronkite Memorial.
Cronkite served as anchor of the CBS Evening News from 1962-1981, and the display contains 39 images of world and national news events covered during that time.
This work of art was created by Eric Fuson and David Harris.
The main kiosk, adjacent to the artwork, has buttons allowing visitors to view part of Cronkite's report on each of the 39 events, to view videos of Cronkite's reflections on the 39 events, and to hear brief comments by MWSU history professors providing an historical context for each event.
The links below provide access to more lengthy comments on each event by MWSU Emeritus Professor of Hisory Dr. Steven Greiert.
The comments are reflective of Dr. Greiert's perspective on the events and on history, and are provided primarily as information that may be useful to teachers of 20th Century US history.